Home > Loans & Mastercard® > Mastercard Credit Card > Mastercard®
Mastercard® Plus - 8.90% APR Fixed1
If you apply online, APCI Federal Credit Union now offers 24/7 email response within 30 minutes or less; know your financing is pre-approved2 anytime you need it
Consumer Alerts - register for account text messages or emails
Credit limit - maximum of $25,000
Free Travel Accident/Baggage Delay Insurance - up to $500,000
CURewards® - earn points for merchandise and travel awards
EMV/chip technology and PIN protection for added security
No Fees - no annual, balance transfer, cash advance or late fees
Convenient Payment Options - payment due on the ninth of each month
Balance transfers easily completed by calling 866-820-5803
Same low retail purchase rate also applies to cash advances and balance transfers
View the complete Guide to Benefits brochure
1 APR Fixed = Fixed Annual Percentage Rate
2 Loan application pre-approval is pending final review by an APCI Federal Credit Union representative.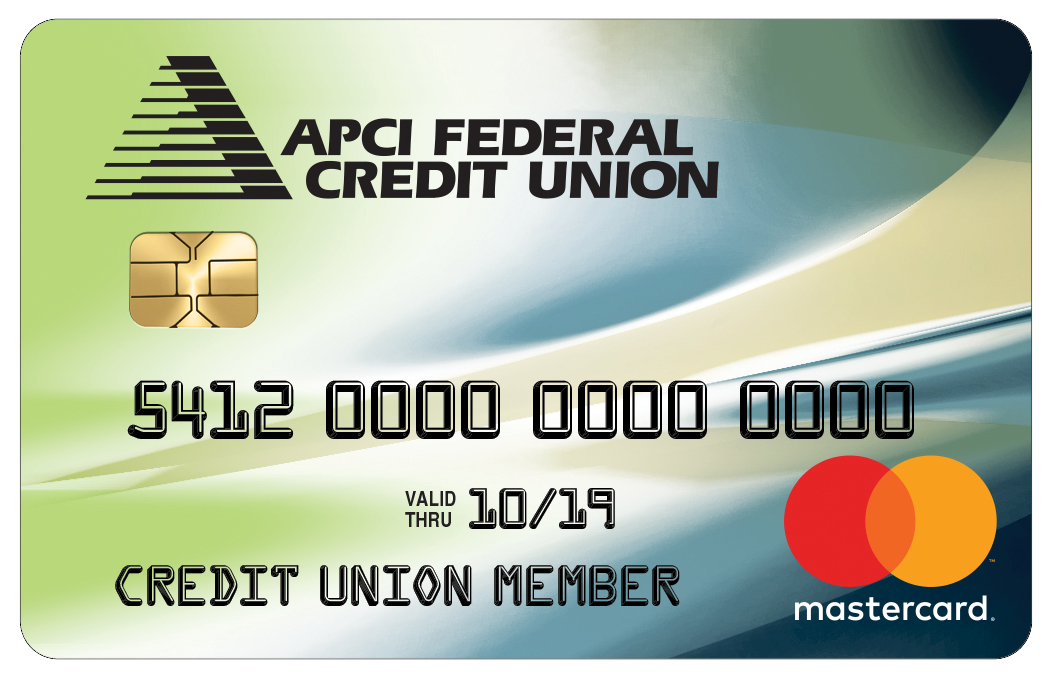 ---
Help Us Fight Credit Card Fraud:
We might be calling you! Your Mastercard is protected by state-of-the-art technology called "a neural network" to help prevent potential credit card fraud. By reviewing charges with a fraud representative, this may minimize additional fraud activity from occurring.

If you receive a voice mail message requesting that you call a phone number in regards to suspicious activity and you do not recognize the number, call the customer service phone number on the back of your card to verify if your account has been flagged.

Traveling away from home? Consider completing our travel notification form and fax it to 610-841-2587. Or you can call the Credit Union at 800-821-5104 to relay your travel details to us.
Mastercard SecureCodeTM provides added protection for Internet purchases. Enroll today.
Thank you for your cooperation in preventing credit card fraud!