Home > Electronic Banking > APCI eMobile
APCI eMobile


With APCI eMobile, you can access your accounts securely from your mobile device.
Now it is easier than ever to:
Check balances
View transactions
Transfer funds and make loan payments within your APCI FCU accounts
Receive account alerts
Deposit checks using your mobile device with APCI eDeposit
APCI eMobile Access
Web Mobile Enrollment: Log in to APCIRCUIT® PC Home Banking Service and select the "Settings" tab followed by "eMobile Settings." Activate the accounts you want to access on your mobile device to complete web mobile enrollment.

Mobile Web Option: Log in to your APCIRCUIT PC Home Banking Service account with our mobile website. A mobile device with internet access is needed. No app is required. Visit apcifcu.org/APCIeMobile to log in.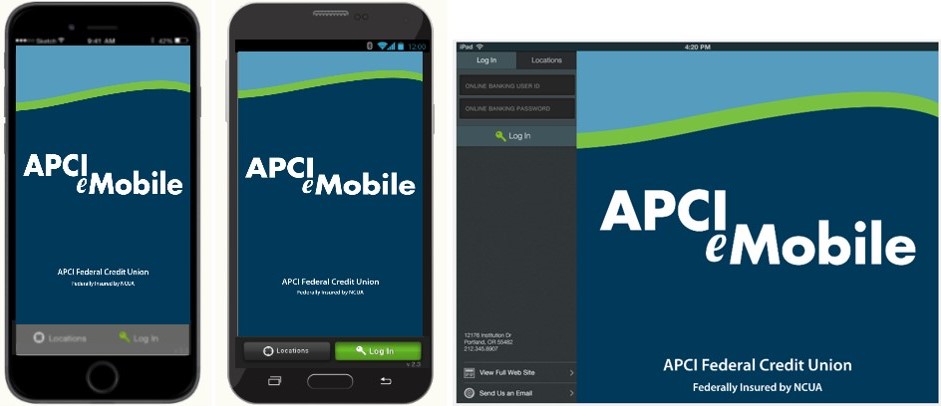 Enjoy the convenience of the APCI eMobile App for your iPhone, Android or iPad device.

► Click here for answers to many frequently asked questions.
► Click here to view How to Guides and Demos.